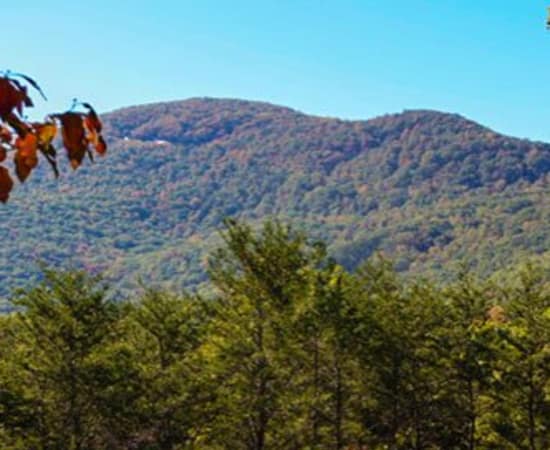 A Charming Bed and Breakfast in North Georgia
Welcome to Sylvan Valley Lodge & Cellars
Charming. Intimate. Comfortable.
Here, in the gorgeous mountains of North Georgia Wine Country, colors seem richer, the air is fresher, and everything just tastes better. Savor an incredible glass of craft wine or beer by the cozy tasting room fireplace. Explore our serene gardens, abundant with native plantings and mountain views. Sit under the peaceful gaze of Yonah Mountain and simply enjoy the view. It's the kind of place you've been dreaming about.
Unique among North Georgia lodges, our winery bed and breakfast is located along the Unicoi Wine Trail, offering plenty of attractions and things to do in North Georgia during your stay. Explore hiking, waterfalls, endless shopping, museums, and world-class wineries.
Relax in Rustic Comfort
Enjoy all the comforts of a North Georgia Wine Country hotel and more at our tranquil lodge. Relax at our Appalachian bed and breakfast and winery, featuring charming guest rooms, private cabins, a wine bar and a tasting room. As you enter our bed and breakfast in the North Georgia Mountains, you'll be transported to a calming escape from the workaday hustle and bustle. With well-appointed guest rooms and deluxe amenities, we strive for each guest to feel at peace during their stay at Sylvan Valley Lodge & Cellars. We also provide our guests with a variety of vacation packages and specials, perfect for those planning a romantic getaway in Georgia.
Whether you're looking for a Georgia Wine Country hotel, a bed and breakfast near Helen, GA or simply wish to indulge in the authentic Wine Country atmosphere in a unique, North Georgia bed and breakfast, Sylvan Valley Lodge & Cellars is the perfect escape. We look forward to hosting you.
Learn More