Your Hosts
John & Ginevra Boyes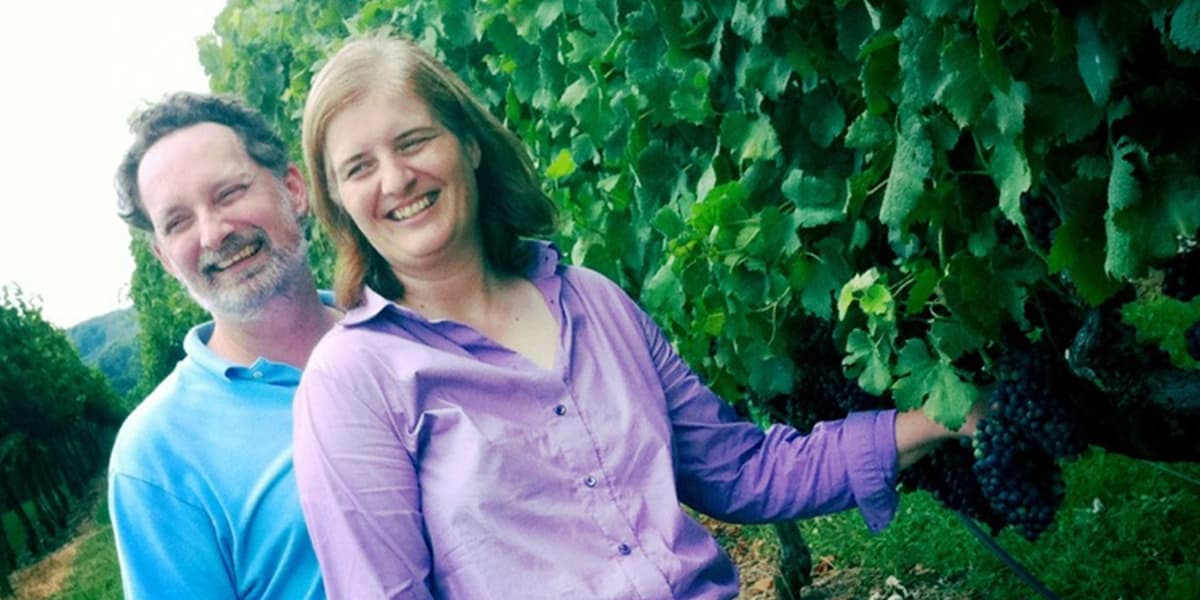 John and Ginevra's story as Innkeepers began in 2004 when her parents, Ed and Laquetta Brummett, discovered a great property near Helen, Georgia quite by accident. Now, many years later, the German Inn, Full Service Restaurant, and Sausage manufacturing plant that their family purchased has been converted to a Wine Country Bed and Breakfast, a Winery, and a beautiful Events Facility. They've learned a few things over the years and have many stories of their journey as Accidental Innkeepers.
John Boyes, a Georgia native, grew up in Vinings just north of Atlanta. He graduated from Georgia Tech in 1991 and began his career as an Information Technology consultant at Coca Cola. After a six year hiatus to manage the family's hospitality venture, he returned to the field of IT in 2010 and still consults through the week.
Ginevra Boyes was born in Oklahoma, but grew up in the Dunwoody (a north Atlanta suburb) where her family owned and operated Dunwoody Academy and Infants of Dunwoody for 30 years. She graduated from Oglethorpe University in 1992 and trained as a graphic designer and copy-writer at the Portfolio Centre (now the Miami AD School) in Atlanta. She now manages the Lodge and continues to do design work for select clients.
Their son, John Boyes, is now the winemaker for Sylvan Valley Cellars. He was nine when the family moved to Sautee Nacoochee. In 2013, he graduated with honors from Rabun Gap Nacoochee School, a private preparatory boarding school in North Georgia, and in 2017 was awarded a Bachelor's degree from the University of North Georgia.
Pictured Below: John, Ginevra, and John at Oktoberfest 2004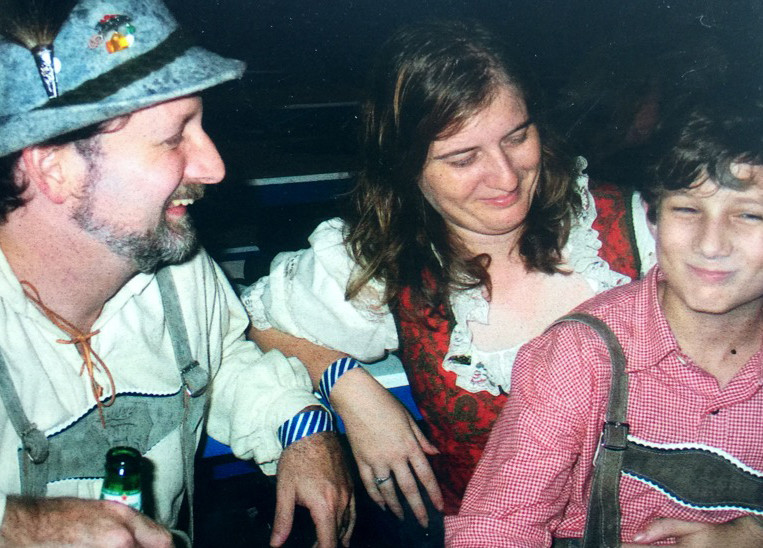 Lodge Services and Amenities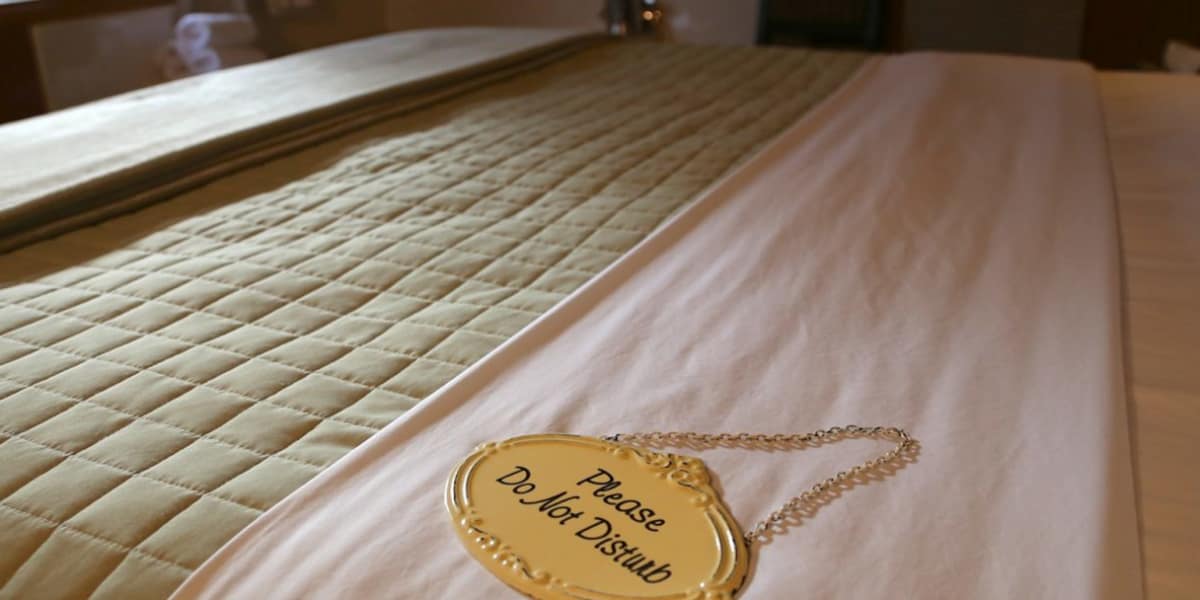 Please note that all rooms are located on the second floor, so walking up stairs is required. With respect to our adult only policy, we ask that no children under the age of 14 accompany you during your retreat.
All Lodging Includes:
Full, Made-to-Order Breakfast* for 2 Served in the Dining Area on the First Floor between 9am and 10am
Luxurious Microfiber Linens
Flat-screen TV with DirecTV® and HBO
Complimentary Wi-Fi
Corkscrew and Wine Glasses
Mini-Refrigerators with Complimentary Bottled Water and Sodas
Keurig coffeemakers with Sylvan Blend Regular and Decaf Coffee and Irish Breakfast Tea
Ceramic Coffee Mugs
Iron/Ironing Board
Ensuite Bathroom with Spa Quality Bath Amenities
Hair Dryer
Telephone
Alarm Clock/Radio
Climate Controls
*We are happy to accommodate food allergies and dietary restrictions, simply tell us what they are when you make your reservation.
Why Stay With Us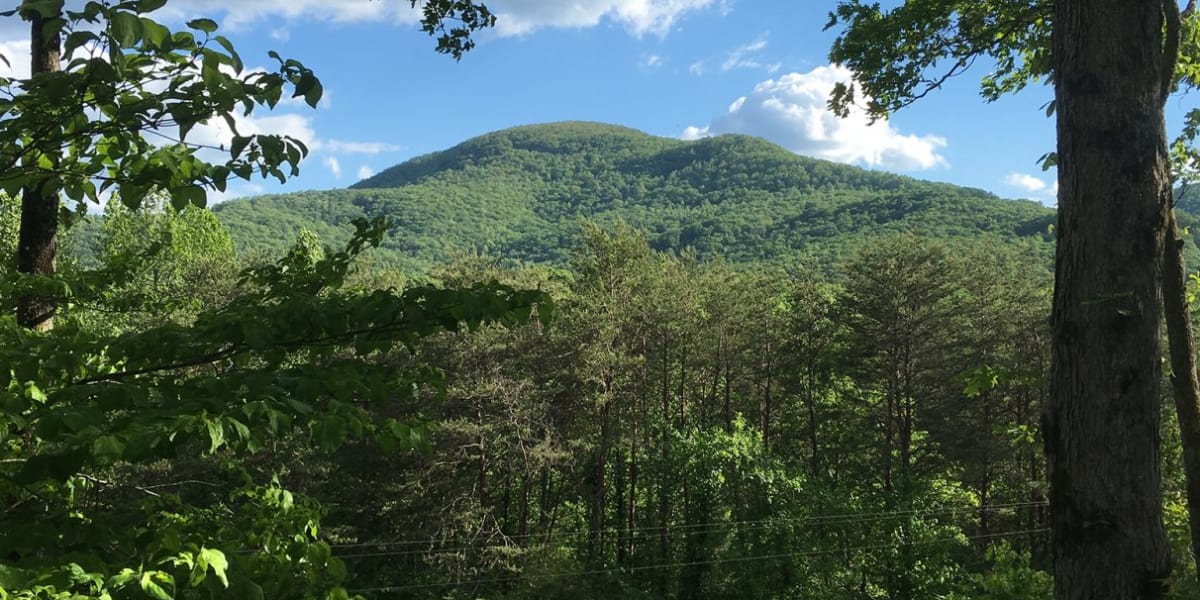 Located along the Unicoi Wine Trail, in the charming community of Sautee Nacoochee, Sylvan Valley Lodge and Cellars offers an ideal base from which to explore the mountains of North Georgia Wine Country.
The area also offers many exciting opportunities for nature lovers including hiking trails and waterfalls along with a variety of shopping, art galleries, local crafts, museums, restaurants, horseback riding, zip-lining, fly fishing, antiques, and wine tasting rooms. With so much to choose from, you'll find endless ways to make Sylvan Valley Lodge and Cellars your own. And if it takes more than one trip to do it all, we'll be happy to welcome you back.
We pride ourselves on our friendly and knowledgeable staff, who are committed to making your stay as special as possible. Whether you are visiting the area for the first time or the fiftieth, we delight in helping you design a great itinerary for your North Georgia Wine Country adventure.
Location
Located only 80 miles north of Atlanta and with more than a dozen nearby wineries, Sylvan Valley Lodge and Cellars offers an ideal base from which to explore the mountains of North Georgia Wine Country.
Loyalty
Our guests love us. We have many loyal, repeat guests and are one of the top-rated hotels in Sautee Nacoochee on the popular customer travel review site TripAdvisor.com (where we have continued to earn the Certificate of Excellence each year).
Wine Bar and Tasting Room
The Wine Bar and Tasting Room, located on the first floor of the lodge, brings together local wines, craft beers and artisan cheeses in a comfortable casual setting, providing the ideal place for wine to "lighten up" and beer to "grow up."
Great Local Knowledge
Our team has the best local knowledge and access to restaurants, wineries, and activities. Whether it's your first or your 50th visit to the Wine Country, we are pleased to arrange phenomenal itineraries and assist you with great ideas of memorable things to do.
Regional Wine Knowledge
We know Georgia Wines and Wineries because we like to visit them too. Let us help you plan you wine adventures based on your preferences. Just tell us what you normally like, and we'll tell you where you are most likely to find it. Whether you are new to wine tasting, or an old pro, we can help customize your North Georgia Wine Country experience.
Comfortable Rooms
Included in the room options are cabin suites, whirlpool tubs, mountain, valley and forest views, and semi-private balconies. It's the inner peace you've been seeking.
Authentic Style
We aren't a faux French Chateau and we aren't a cold, contemporary box-we're just a very warm, inviting Craftsman-style Lodge in the Wine Country with post and beam architecture and natural stone finishes.
The Great Outdoors
Sylvan Valley Lodge is set on over four acres of natural, managed landscapes. Explore our serene gardens, abundant with native plantings and mountain views, sit under the peaceful gaze of Yonah Mountain and simply enjoy the view, or stroll through The Glade as you unwind under a canopy of tall hardwoods.
We Don't Nickel and Dime You
We provide an excellent complimentary made-to-order breakfast, free parking, free WiFi, free bottled water and sodas, and tea and coffee for in-room Keurig.
Locally Owned
We are an independent, locally owned and operated business, and we take great satisfaction in making your stay in North Georgia Wine Country memorably wonderful.